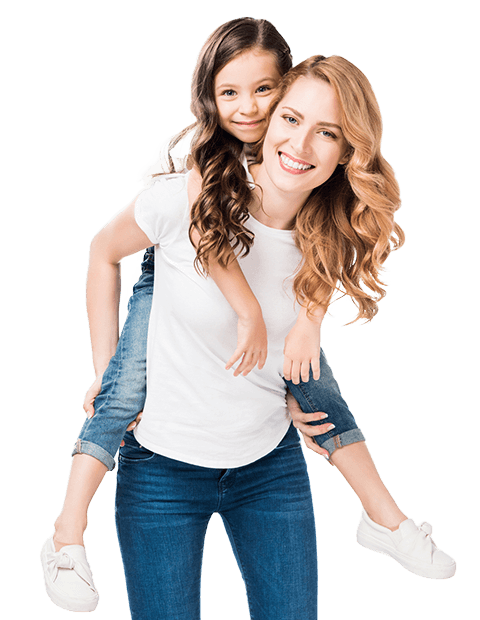 Chiropractor Eugene OR
Welcome to Emerald City Family Chiropractic located in Eugene, Oregon! At Emerald City Family Chiropractic, our Eugene chiropractor does his best to provide effective healthcare services that focus on improving overall health and performance. Our mission is to build healthy families and help you get healthy naturally through chiropractic care and functional medicine. We aim to keep our care efficient yet thorough and make your health transformation simple and sustainable.
Emerald City Family Chiropractic
We are different. Our goal is to keep corrective chiropractic care both practical and affordable for families in Eugene. Rather than focus on symptoms, we focus on improving function and optimizing performance. What we know is that dysfunction in the body precedes pain and symptoms. Our goal is to find the root cause of your health problems and help you correct them in the most efficient way possible. While chiropractic care is at the core of what we do, we also provide education and resources specific to your goals - nutrition, healthy lifestyle, and functional rehabilitation.
Because of our efficient style, we are often able to get patients in on the same day. Additionally, our exam process is thorough and we have the ability to take x-rays on-site if necessary. Our approach allows us to get great results that focus on corrective measures rather than symptom relief alone. Click here to schedule your complete Wellness Evaluation. 
Dr. Kevin Krautsack decided to become a chiropractor in Eugene after visiting several years prior. The tight-knit city and cool air were refreshing and the access to nature and active lifestyle was a big factor in the decision. Oregon is full of adventure. That's why we believe in optimizing potential and helping people become the best version of themselves so they can have the energy to enjoy all that Oregon has to offer.
Learn More About Dr. Kevin Krautsack
How Can Chiropractic Care Help You?
Our goal is to make you comfortable with your care and understand why we give the recommendations we do. Many people have been confused by what chiropractic care can provide or how it can help them and unfortunately, there are many misconceptions about chiropractic care.
Request an Appointment Today
Common Misconceptions about Chiropractic Care
You can start or stop chiropractic care at any time. No one can force you to come in. However, just like we choose to exercise regularly and eat healthily, we choose to take advantage of the benefits of chiropractic wellness care. When patients come into our office with a laundry list of medications I often ask, "what is the plan for this?" We focus on families and corrective care because we want to make the biggest impact and help people heal and build better health for generations to come.
That cracking or popping sound you hear is gas leaving the joints. While that cracking or popping does happen when you visit the chiropractor, what you're also getting is a proper adjustment or a specific correction. It's a lot more than just a sound. Ultimately, the purpose of chiropractic care is to improve function and optimize the function of the spine and nerve system. Many doctors of chiropractic specialize in different areas such as sports, family practice, wellness, etc. What we offer goes far beyond "cracking joints."
Chiropractic care is one of the safest, drug-free, and non-invasive therapies available. With chiropractic, we can help relieve back pain, neck pain, joint pain of the arms or legs, headaches, and other neuromusculoskeletal complaints. While chiropractic care has an excellent safety record, no health treatment is completely free of potential adverse effects. However, the risks associated with chiropractic care are very small.
Why Choose Our Office?
We know that the body heals from the inside out, not the outside in, and by providing you with the tools, resources, education, and high-quality chiropractic care, your body can heal! Don't give up! There is hope!
In our office, we treat you as a whole, not just the symptoms you come in with. By taking a holistic corrective care approach to healthcare, we have been able to help many clients find relief from a variety of conditions. Conditions including pain, numbness and tingling, headaches, shoulder pain, hip pain, weight loss resistance, high blood pressure, digestive issues, sleep issues, and much, much, more. Your body has an amazing ability to heal. We believe in optimizing that potential and letting your body do the healing!
What our Patients Have to Say
"First time ever visiting a chiropractor & it has been a great experience. I was set up on a 6-month plan, and currently about 3 months in. My lower back pain is nearly gone and my sleep quality is better than ever, that alone makes it worth every dollar. I highly recommend visiting Kevin & Jesse to see if chiropractic care is for you "
Tabbatha Brisbane
"Got me in for an appointment quick!! Had paperwork ready for me to fill out! Very professional and quick waiting time to be seen!!"
Blair Kaitlyn Clark
"Dr. Kevin and crew are very good at what they are doing. It shows in the way they focus on their work and treat their patients. Affordable and virtually no wait time. I like the whole health approach way they are helping people. Nice to see you today Kevin and Jesse."
Don Drd